ROMNED INDUSTRIAL FOUNDATION EQUIPMENT
Increasingly, a critical environment or tightened regulations is the starting point for innovation. Today we face challenges in this field, such as installation speed, urban areas sensitive to vibrations, noise pollution and energy consumption.
Our ambition is to develop reliable solutions for all these issues. And with these innovations and excellent service, Romned wants to make clients more successful worldwide!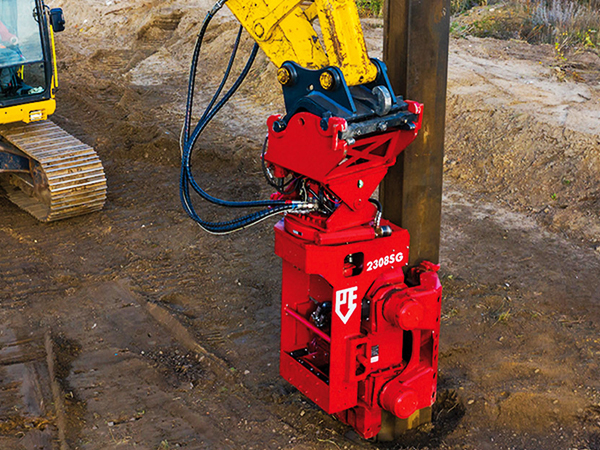 We put all our know-how in each project that we are part of.
Thanks to our team of specialists, to their broad experience, Romned has become a trusted partner to all the clients that have decided to collaborate with us. If you will also choose to team up with us, we will commit to leveling up to all your expectations, in all manners.
RENTALS
Romned is an important supplier of foundation machinery; vibrating hammers and hoists, drills for piling and diaphragm walls, horizontal drilling rigs, ditch digging machines, mini skid steers, crushers, attachments for excavators and cranes, attachments for mini excavators, piling heads and many more
We have created ourselves our reputation based on the dedication and responsibility with which we manage each project. Our mission is to deliver quality and durability. We plan to take our quality tradition further, as we have invested both human and financial resources in it. Each move that we make and each investment is done taking into account our clients, clients that put their entire trust into our services and products.
One of the gratest!
Our story has started based on our desire to deliver quality and to become a trusted partner. We have some pillars in which we trust and on which we have built our bussiness:
DEDICATION
We have started this mission more than 14 years ago: to deliver quality and up to now we have managed to stay close to it.
RESPONSABILITY
Each project is really important to us. We treat all our projects equally and responsibly.
QUALITY
Quality is our main driver and it guides us through all we do.
TRUST
We work in a transparent manner, so that we can come closer to each client.
Quality and efficiency in all we do!
Markets & Global Services
In addition to the machines we own and are available for rent, we pride ourselves on the latest generation software, unique in Romania, software that can determine, for example, which is the vibrating hammer needed to perform a work.
We want to become better and more efficient in everything we do.