The Mincon MP180 hammer has been designed to provide excellent drilling performance in all types of conditions while reducing the energy cost to do so. The tool can be used in all types of drilling applications and excels in simultaneous casing drilling for standalone piles and interlocked-casing drilling for pipe-pile walls.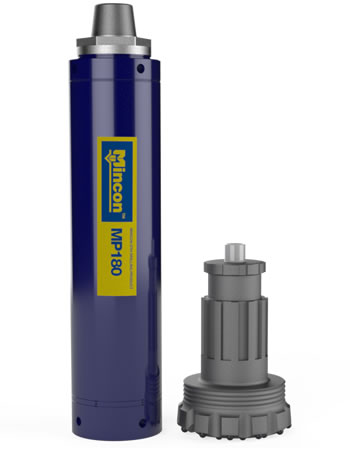 Key Features and Benefits
Patented features maximize energy output and reduce service requirements.
Fewer internal components minimize service requirements.
Valveless, high frequency design ensures smooth operation.
Hardened wear sleeve for optimum wear resistance even in the most abrasive conditions.
Multi-start threads on backhead and chuck ensure easy coupling/uncoupling of hammer.
Unique internal mount system eliminates the need for wear shims and special assembly tools.
All critical internal components are heat treated under strict control to maximize tool longevity.