ICE 82NF
Specifications:
Eccentric moment 81.0 kgm
Heavy duty hammer | forced lubrication
Vibro technology: normal frequent
Application:
multi applicable: sheet piles, pipes etc.
swift soil compacting
powerful hammer (2570 kN) with good cooling performance
Vibration is a very fast and environmentally friendly method for placing and removing foundation profiles and piles of sheets. A vibrating hammer brings a vertical moving profile.
The amplitude can vary from a few millimeters to a few centimeters. This leads to liquefaction of the soil, which can reduce the resistance. Due to the combination of vibration and weight, the profile decreases to the desired depth. Moreover, a vibrating hammer is also suitable for soil compaction.
Benefits:
Can be attached and transported with an excavator
Can be used in large cities and other urban areas
Proven efficiency in difficult work
Easy handling
Personnel and project safety.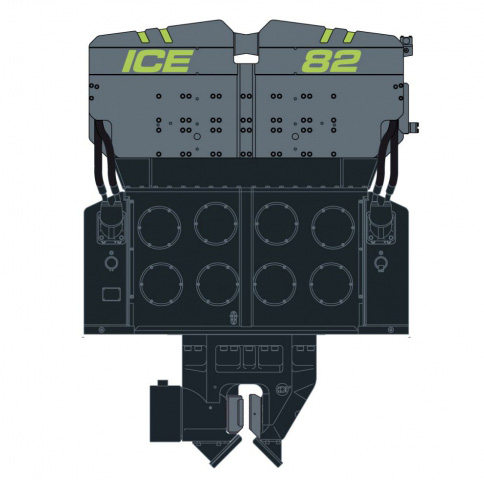 Mai multe informații: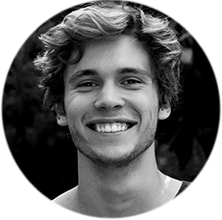 +40 314 253 800
info@romned.ro
Ron van Dam

| | | | |
| --- | --- | --- | --- |
| Specifications : | | ICE 82NF | |
| Eccentric moment | 81 kgm | Clamps: | |
| Max. centrifugal force | 2567 kN | Sheet pile clamp | 320TU |
| Max. frequency | 1700 rpm | Transport weight per piece | 2500 kg |
| Max. amplitude excl. 320TU | 30 mm | Double clamps | 200TC |
| Max. amplitude incl. 320TU | 20.5 mm | Transport weight per piece | 1350 kg |
| Max. static line-pull | 800 kN | | |
| Max. operating pressure | 350 bar | Powerpack: | |
| Max. oil flow | 888 l/min | Model | 900 series |
| Forced lubrication | yes | | |
| Dynamic weight excl. 320TU | 5400 kg | Hose set: | |
| Dynamic weight incl. 320TU | 7900 kg | Length | 45 m |
| Total weight excl. 320TU & hoses | 7900 kg | Transport weight (±) | 1100 kg |