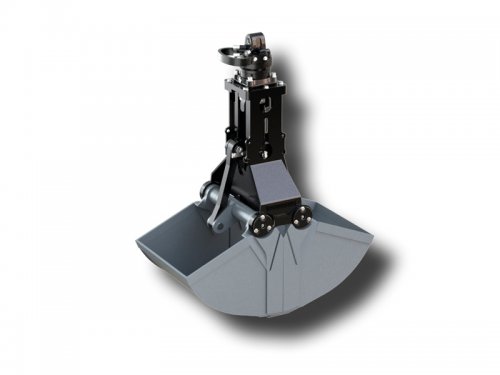 Clamshell Buckets with Vertical Cylinder for Excavator
The KINSHOFER clamshell buckets with vertical cylinders are the ideal tools for earthwork and trenches. A good digging behaviour is guaranteed be the high closing pressure.
Cutting edges made of 500 HB steel and a generously dimensioned bearing system contribute to the longevity of the grapples.
The durable hydraulic cylinder is fully enclosed in the hub unit and thus well protected from blows.
Bolt-on digging teeth can easily be exchanged if required. Alternatively to the clamshell buckets with vertical cylinder, a clamshell bucket with HPXdrive can be used with an extension for excavating.
C08V available for excavators with 4 to 8t / 8800 to 17600 lbs.