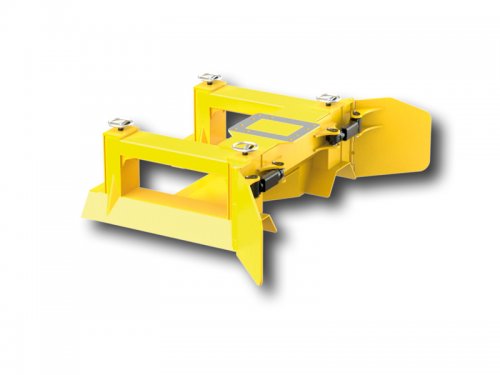 Levelling Plough for Excavator
The KINSHOFER double levelling plough SP20H is the ideal tool to collect and/or spread ballast and gravel, ideally suited for excavators from 8t to 20t / 17600 lbs to 44000 lbs operating weight.
The handling is very easy, because the plough is only pushed along the rails while distributing the ballast evenly over the ballast bed. The side flaps can be tilted by ±45°.
All kinds of material can be spread with the plough, e.g. ballast or gravel etc., and the tool has been designed to suit a rail track distance of 1505 mm / 59.25 in.
The plough depth can be adjusted 4 times, depending on the requirements. The complete construction is very robust and without any protruding parts to keep the risk of damage as low as possible.  
Different weld on adapters are available to perfectly fit the plough to your carrier machine and/or tiltrotator.
SP20H double levelling plough available for excavators with 8t up to 20t / 17600 up to 44000 lbs operating weight.