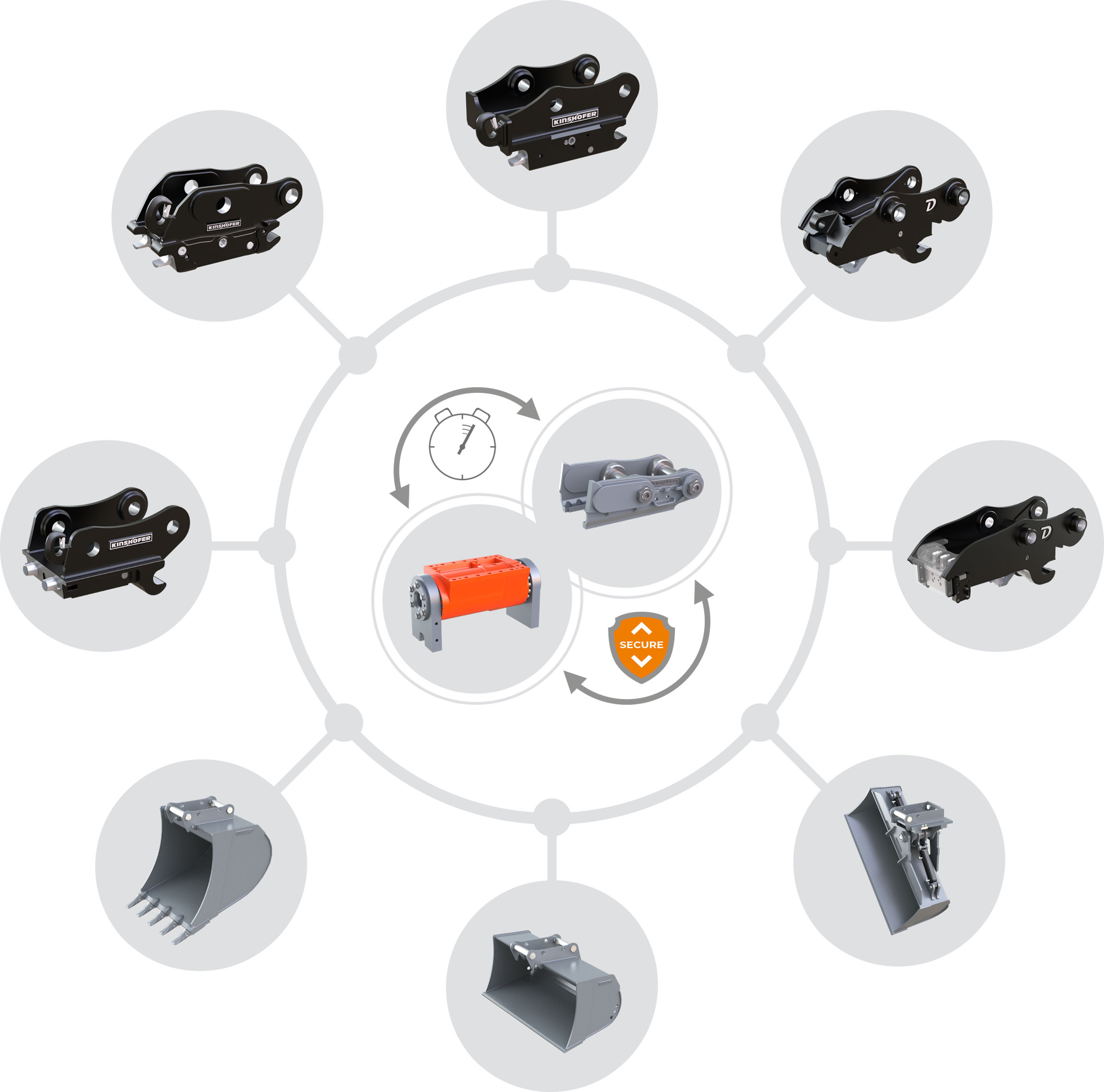 Quick Coupling Systems for Excavators
Functional quick coupling, depending on the task!
As a global company we know that customers of different regions get used to certain styles and characteristics of products, including quick couplers.
We constantly improve our designs for higher productivity and overall more safety, and we are also aware of the fact, that customers already have products with which the new products have to be compatible with.
With your excavator specific suspension and the suiting adapter you create a universal connection and convert your carrier into a multifunctional machine. Our L-Lock and S-Lock systems can be defined by the following features:
Fully compatible with the original quick coupler systems or standards.
Safe mechanic or hydraulic locking available.
Use of robust and durable cast housings.
Comply with all applicable safety standards of the machine guideline 2006/42/EG, DIN EN474-1, SUVA and ISO13031
System L-Lock
The System L-Lock was designed to be fully compatible with the known and regionally widespread Lehnhoff adapters. For maximum reliability, all contact surfaces of the L-Lock quick couplers are mechanically machined and therefore lock safely and without play.
KMS-L with mechanic locking system
KHS-L with hydraulic locking system
System S-Lock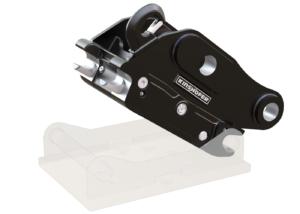 The System S-Lock was designed to be fully compatible with the internationally widespread S-Standard adapters. Besides a mechanic over dead center locking, the S-Lock quick couplers have an additional locking of the front pin, creating a maximum of security.
KMS-S with mechanic locking system
KHS-S with hydraulic locking system
KES-S with electric locking system
MULTIFUNCTIONAL QUICK COUPLERS
With the multifunctional locking system you create a universal connection that is able to pick up and securely lock different excavator specific suspensions and therefore converts every carrier into a multifunctional machine. Our Systems D-Lock, X-Lock and SmartFlow:
Dual pin lock, front and rear pin are secured.

Picks up attachments with different pin distances and diameters.

Safety system does not rely on gravity.

Comply with all applicable safety standards of the machine guideline 2006/42/EG, DIN EN474-1, SUVA and ISO13031